Overview
The LT vz. 40 is a Czechoslovakian light tank developed just prior to the Second World War. Few models were made, 21 of which were delivered to Slovakia.
Variants
LT vz. 40
Standard model.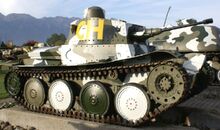 Export model for Switzerland.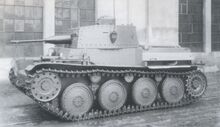 Export model for Lithuania. Armed with a 20mm Oerlikon and two MG 08 machine guns. Tested by Lithuania, replaced by LLT.
Export model, tested by Lithuania. 24mm Oerlikon-Solothurn M.38.
Switzerland export model modified for Lithuania.
Final Lithuania export model. 37mm Škoda.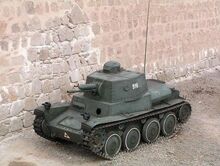 Export model for Peru.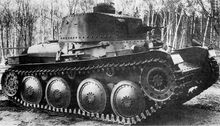 Export model for Slovakia.
Export model for Iran.
Export model for Sweden.
Ad blocker interference detected!
Wikia is a free-to-use site that makes money from advertising. We have a modified experience for viewers using ad blockers

Wikia is not accessible if you've made further modifications. Remove the custom ad blocker rule(s) and the page will load as expected.